Connect your Reolink solar-powered camera to this solar panel with a 4m connection cable (included) to get non-stop power. 4.5m Reolink Solar Panel Extension Cable provided.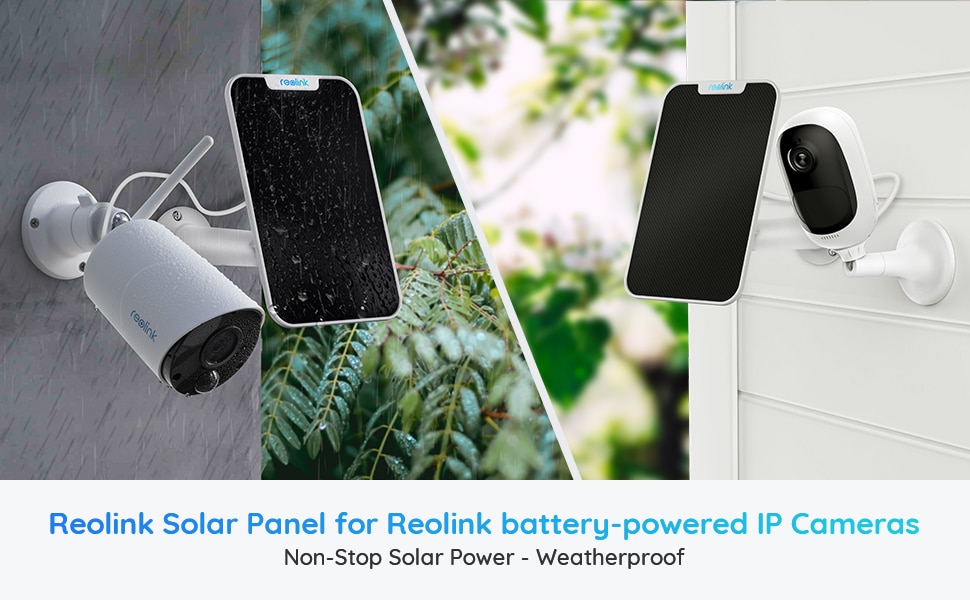 Compatible Camera: ONLY compatible with Reolink battery camera Argus 3, Argus 2, Argus Pro, Argus Eco, Reolink Go, Argus PT, Reolink Go PT.
Keep Your Camera Work Well Everyday: It can absorb more sunlight to keep your camera works well and support your security camera operation for days and nights. You don't need to waste time changing the batteries of your camera frequently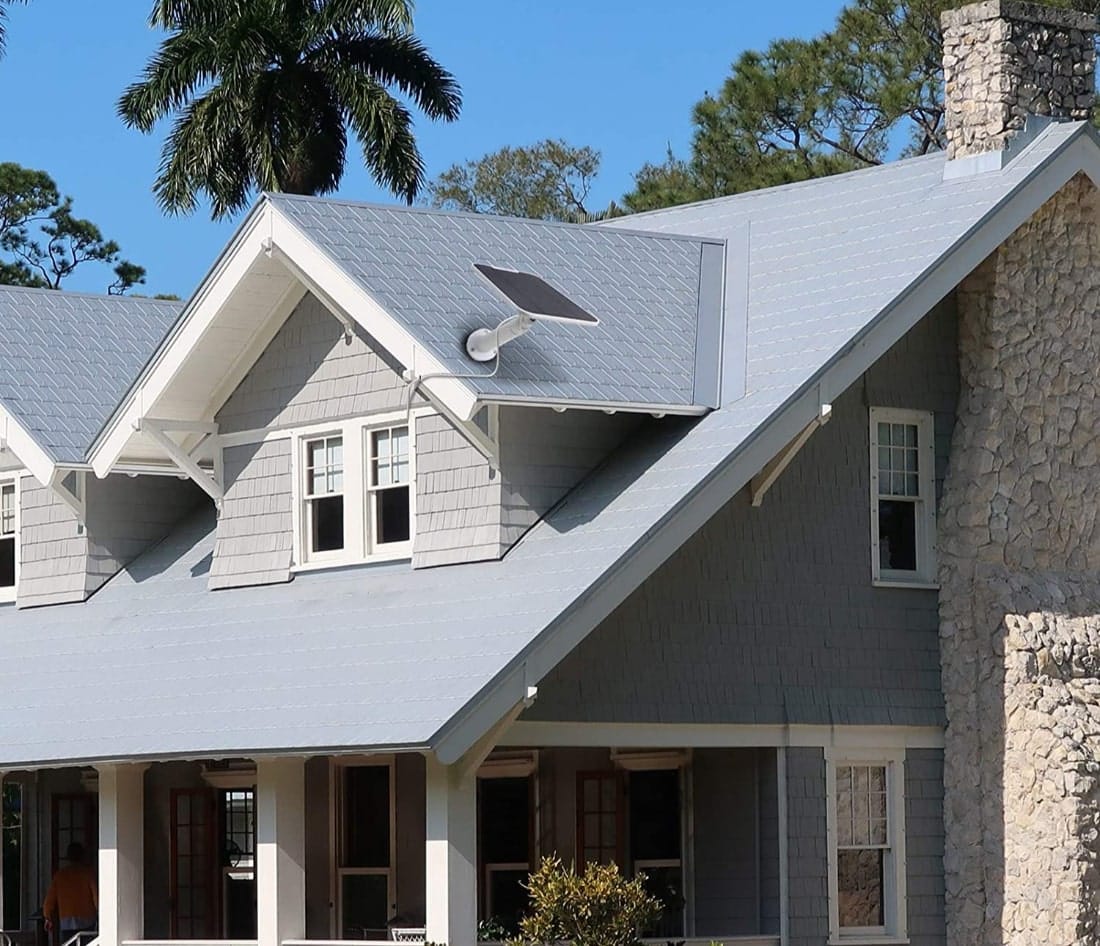 Easy Installation: Adjustable mounting bracket and 4.5m long power cable make installation easy anywhere and ensure maximum sunlight exposure. You also can add up to 2 Solar Panel extension cables so that the total distance can reach up to 13m (43 feet).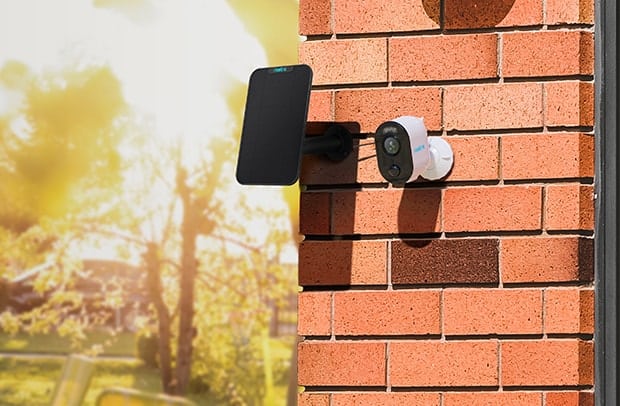 Weather-Resistant Design: Waterproof is designed for both indoor and outdoor use. So you can feel free to install it outdoors, like in your garage, backyard, or anywhere else.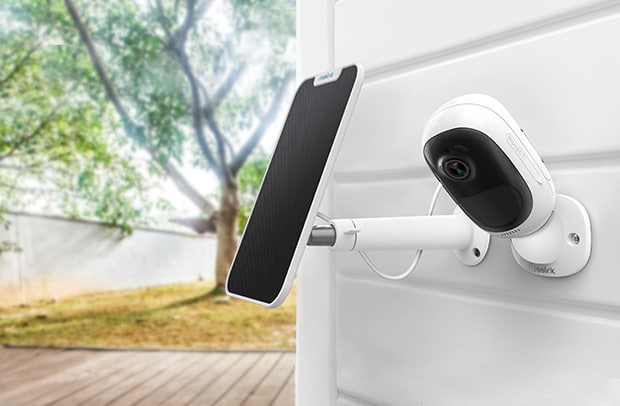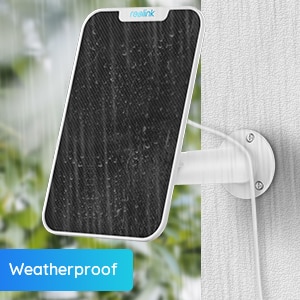 This solar panel is always ready for extreme environments like rain, sleet or heavy wind. No worries about placing it outside in all seasons.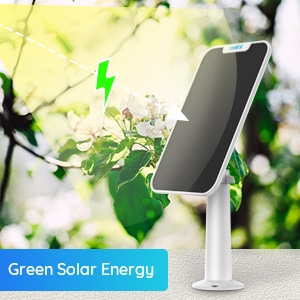 Take advantage of renewable and abundant solar power. You don't have to change the battery yourself or pay for the electricity anymore, saving you time and money.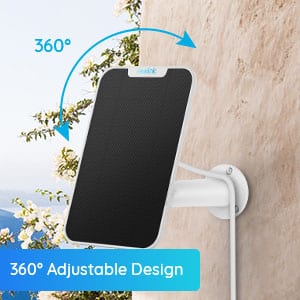 The adjustable mounting bracket gives you the freedom to position the solar panel at any angle, to make the best of the sunlight.
Warranty: Reolink solar panel is supported by Reolink 2-year limited warranty to provide better service and quality guarantee, 30-day money-back guarantee.
• 1 x solar panel
• 1 x 4m connection cable
• Other installation accessories
* Cannot work with Argus.
Frequently Asked Questions