Detect Smartly & Deter Actively
Smart Person/Vehicle Detection
With the on-camera technology of analyzing person and vehicle shapes, RLC-511WA offers accurate detections, thus greatly reducing the false alarms on trivial objects' movements.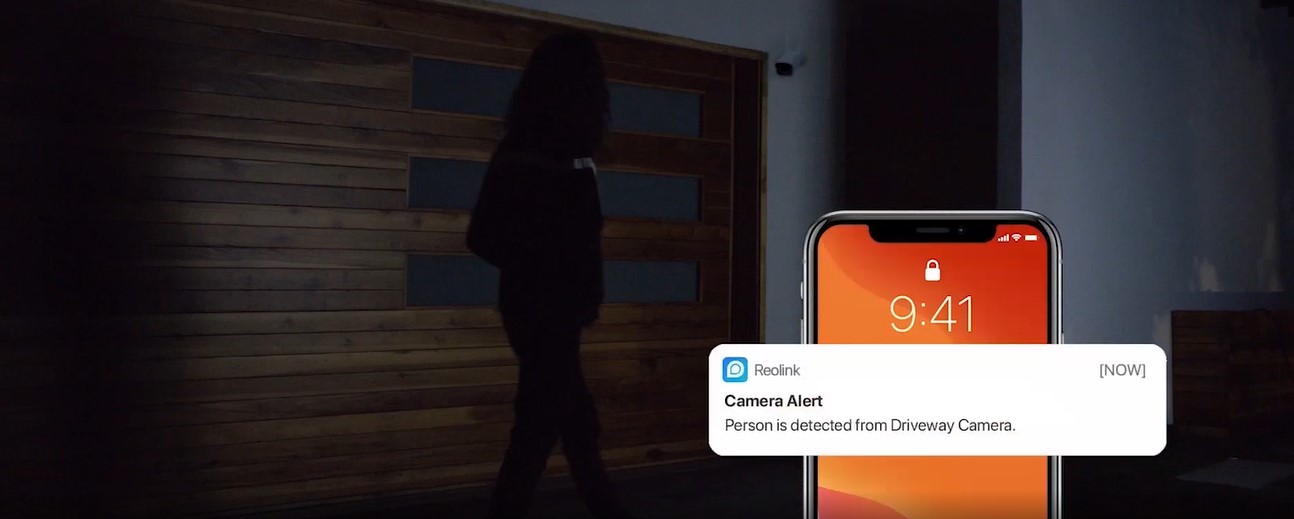 Double Warning for the Unwelcome
Once an intruder is detected, the camera's spotlights and the siren will be triggered or manually activated to warn off the would-be criminal. Stop the crime before it happens.

Two-Way Audio: Talk Like You're Here
Built-in mic & speaker allow you to listen and talk back to whoever the camera catches in real-time: A "hello" to friends or a warning to foes.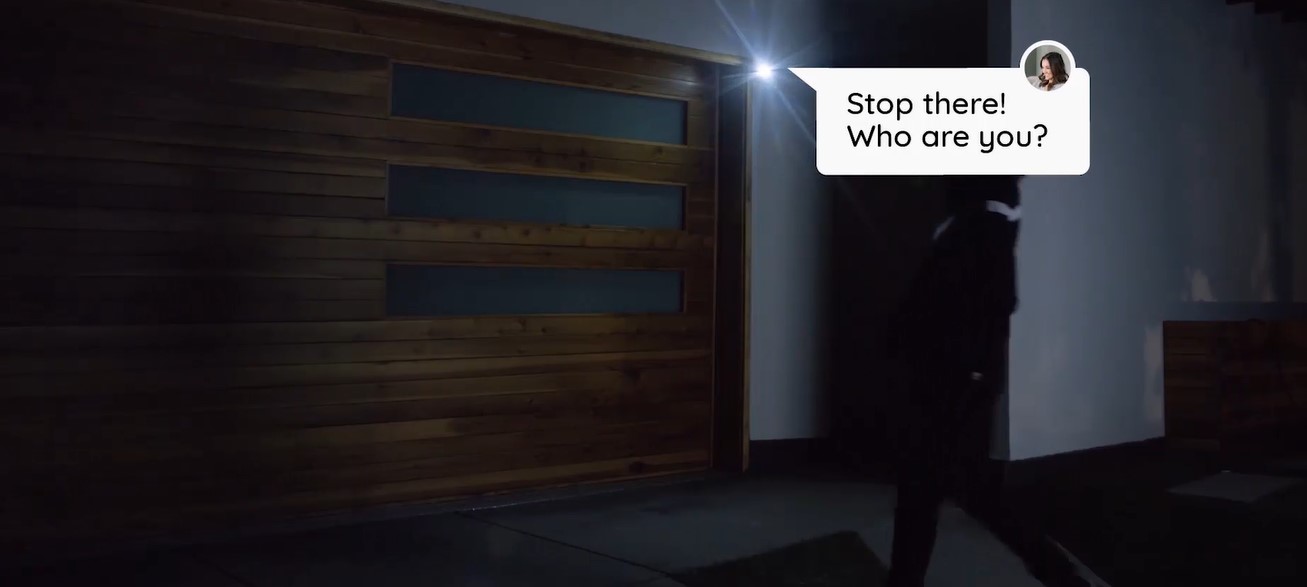 Detect Smartly & Deter Actively
RLC-511WA provides you with a clearer visual quality & smoother live viewing experience. You can stay better informed with the hard-to-see details captured by the camera.

Keep the battery fully-charged with Reolink Solar Panel*. You are free from replacing and charging the battery for good. Set the cam up and forget it.

5X Optical Zoom for More Visibility
Its motorized varifocal lens provides a viewing angle of 27°~96°*, and its 5X optical zoom allows you to zoom in for astonishing details or zoom out for maximum coverage.
27° – 96°
Viewing Angle*
2.7 mm – 13.5 mm
Motorized Lens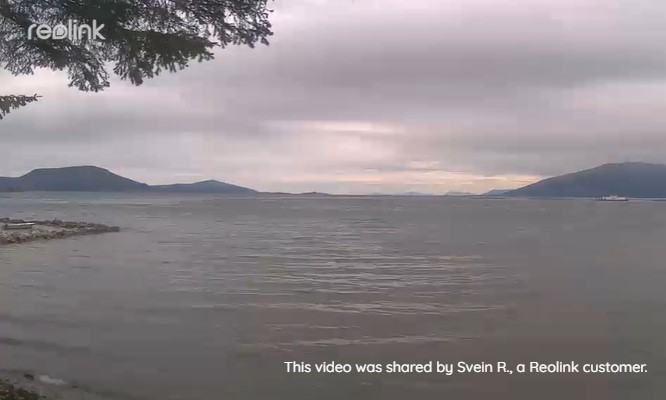 Time Lapse: Visualize the Passing of Time
Long-term events like the sun rising and flower blooming are hard yet fun to observe. RLC-511WA with time lapse makes it quicker and easier to capture the dynamic of such events, with stunning effect. * This feature is incompatible when the camera is connected to NVRs.
Easy Installation & Control
Dual-Band WiFi
By freely switching between 2.4 GHz and 5 GHz (5.8 GHz) frequency bands, RLC-510WA provides higher performance for camera networking and a much easier network setup.
2.4 GHz / 5 GHz
Dual-band WiFi
2T2R
MIMO antennas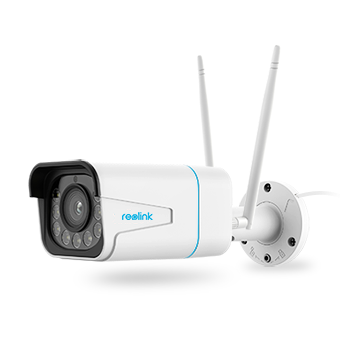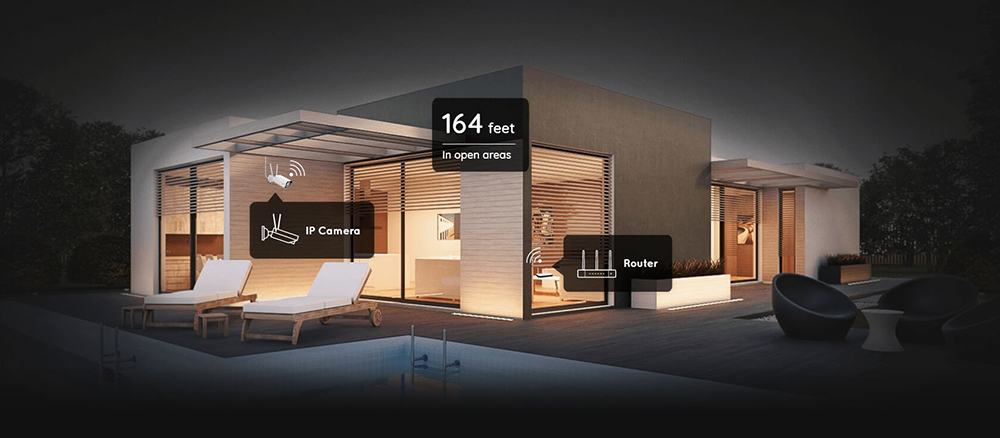 Wireless
Can be easily installed inside and outside your house. No messy cabling.
2.4 GHz Band & 5 GHz Band
More options available. No more sufferings from signal loss or interference.
2T2R MIMO Antennas
Stronger network signals, with an operating range of up to 164 feet (in open areas).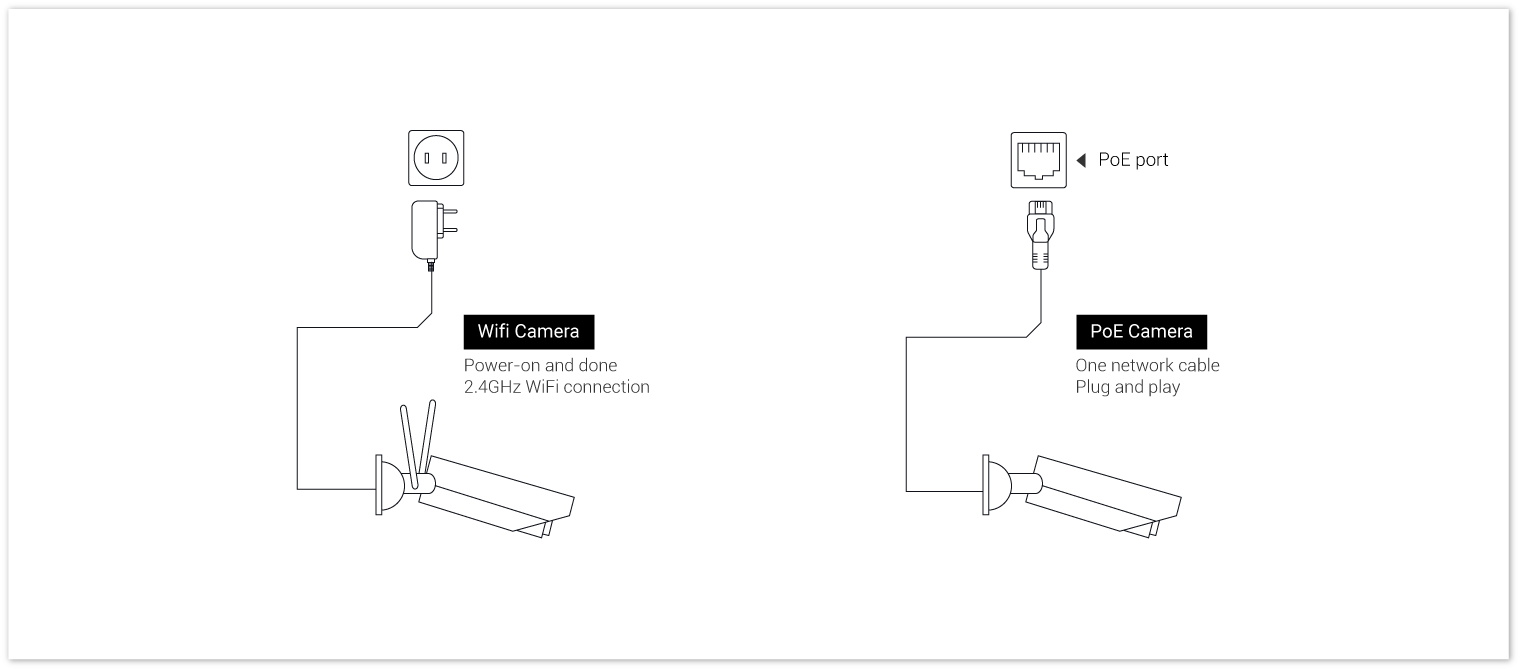 Remote Access & Control
With a few clicks on Reolink App or Client, you can stay tuned with your home or business all the time.
Real-Time Alerts
Once it detects something suspicious, the camera will send an instant push notification and an email with a detection snapshot to your device. Know what's happening all the time.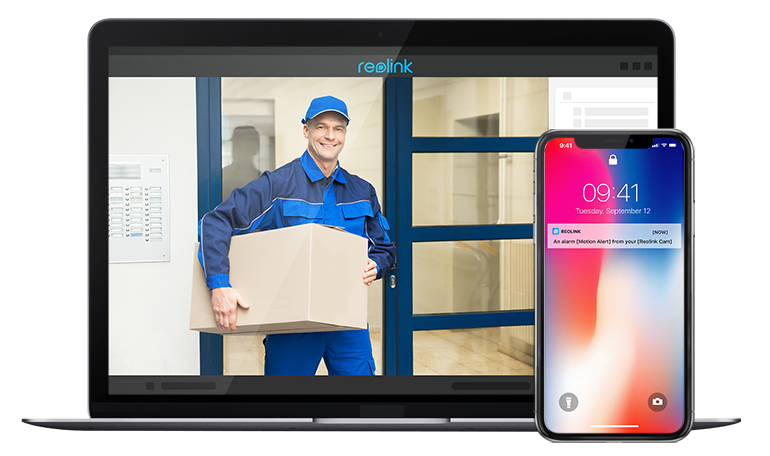 Check your home situation when you're on the journey, or see what's up with your kids when you're busy in the kitchen.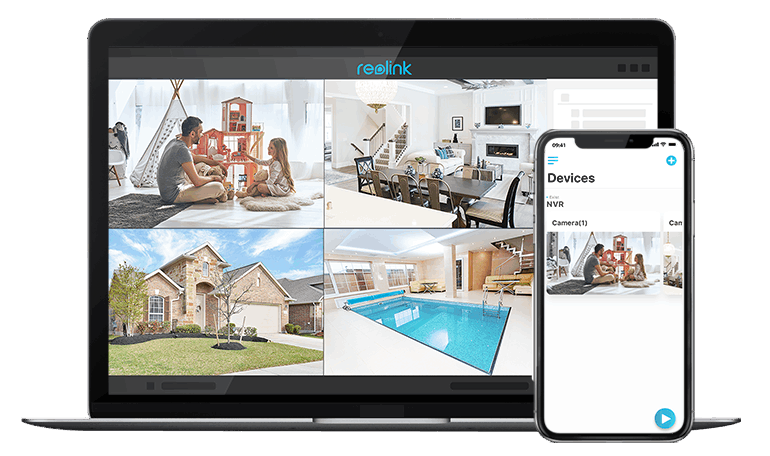 You can replay saved videos to find key information and filter the video by detection modes and control the timeline to quickly locate what you want to see.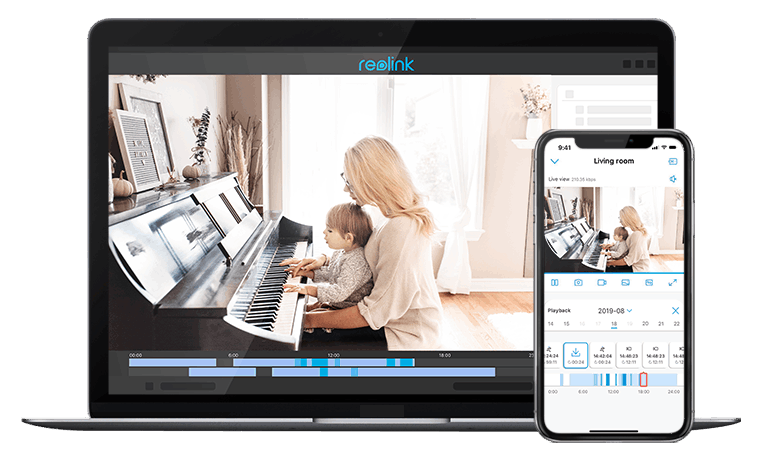 You can customize the motion zone to your like, deciding where objects' movements will be detected and where they will not.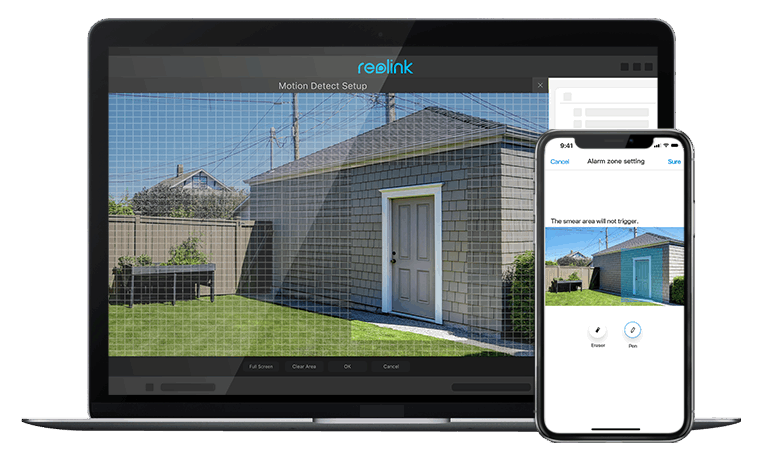 Multiple Recording Options
This smart camera supports 24/7 continuous, movement-triggered, and scheduled recordings. All 3 types of video can be saved in the micro SD card, Reolink NVR, or FTP server. Choose a way you like and enjoy customized security.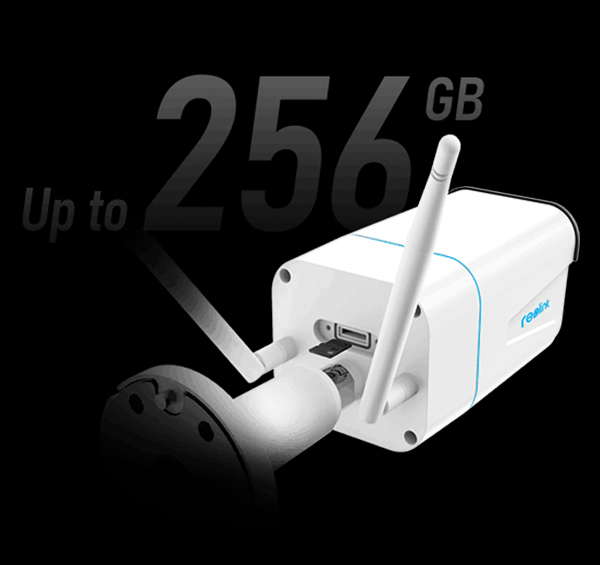 Supports up to 256GB micro SD card (not included).

Figure based on the default bit rate of the cam (4096 kbps). Actual recording time depends on the settings. Results may vary.
If you want to save videos for a much longer time or have multiple cameras to operate, connect this camera to a compatible Reolink NVR or security camera system is a better choice.
*Reolink NVRs are recommended for best performance.
Survives the Rain, Snow and Wind
The rugged housing and body make this Reolink smart IP camera waterproof. It works perfectly both inside and outside your house, in any harsh weather conditions.

Control Your Cameras, Hands-Free
As easy as saying "Hey Google, show me the backyard", you can check what's happening there on your Google Nest Hub or Chromecast-enabled TVs.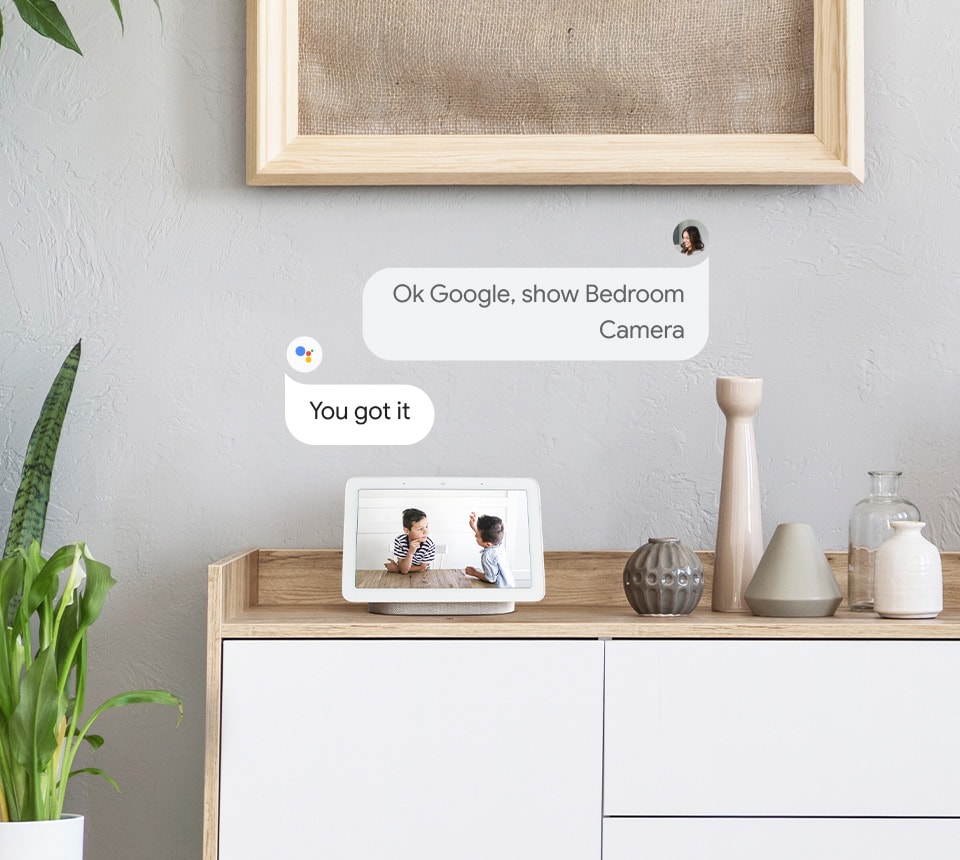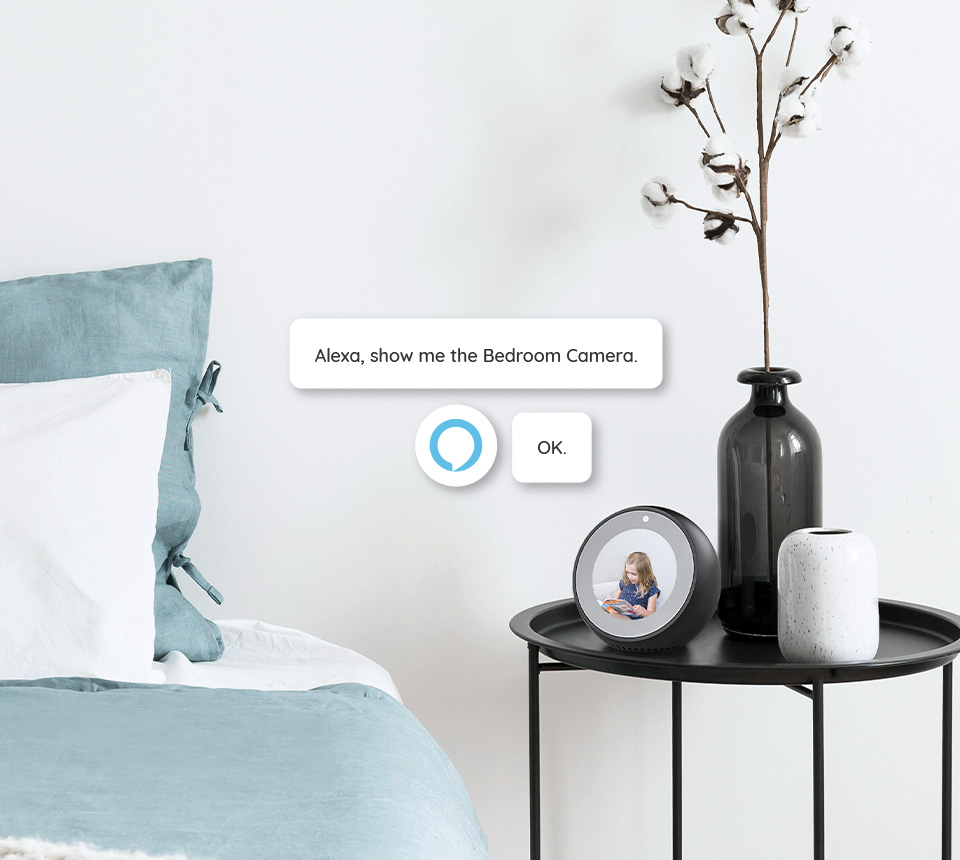 Control Your Cameras, Hands-Free
Control it with your voice. Just ask Alexa to show your camera's video on the Echo Spot, Echo Show or Fire TVs, and everything is done.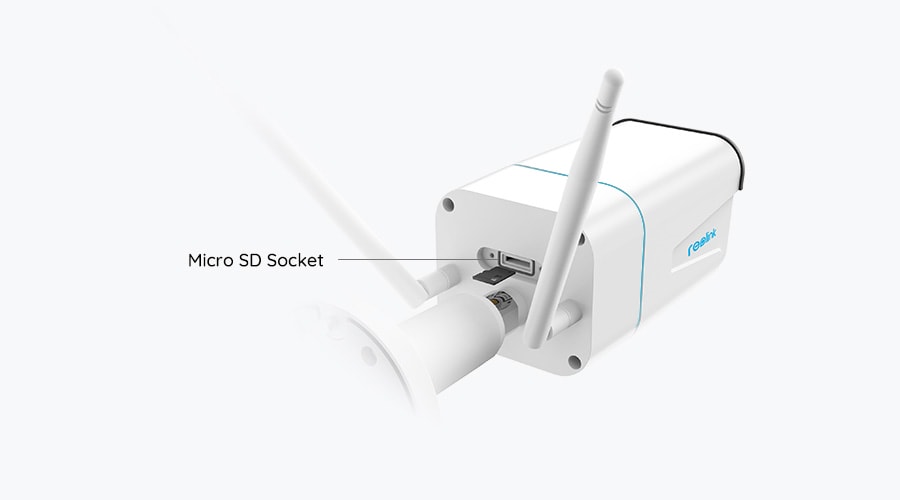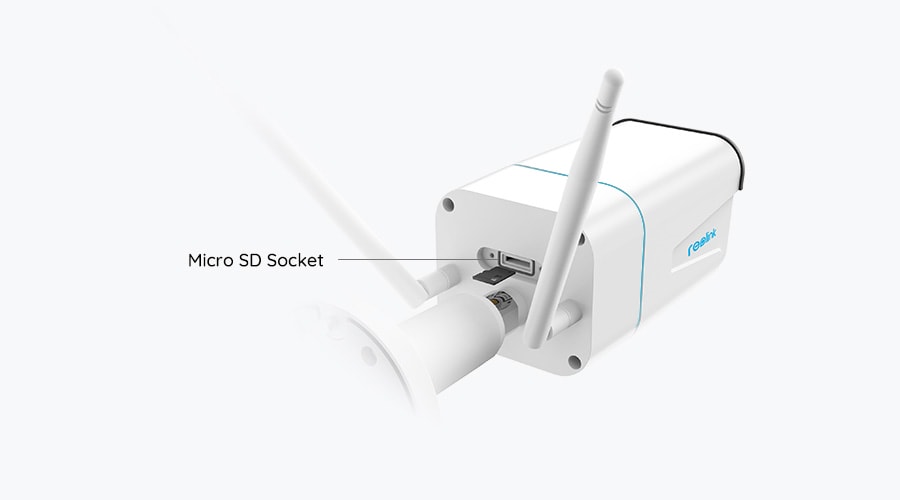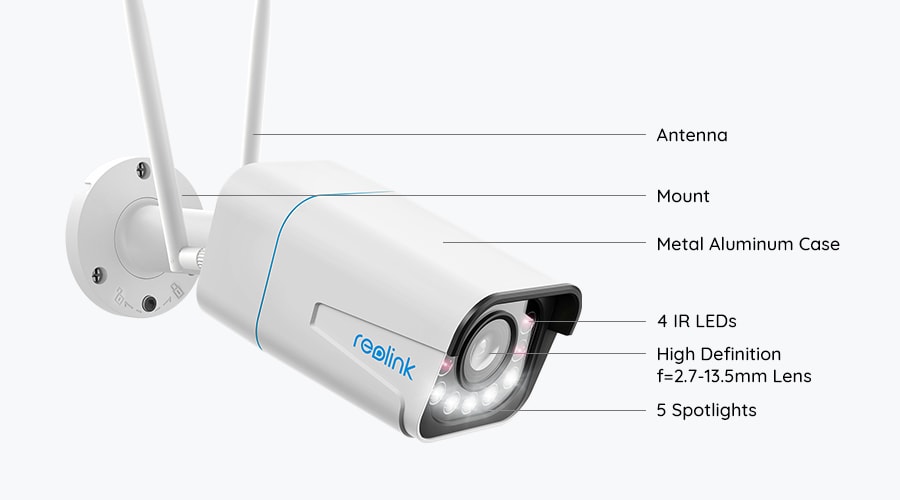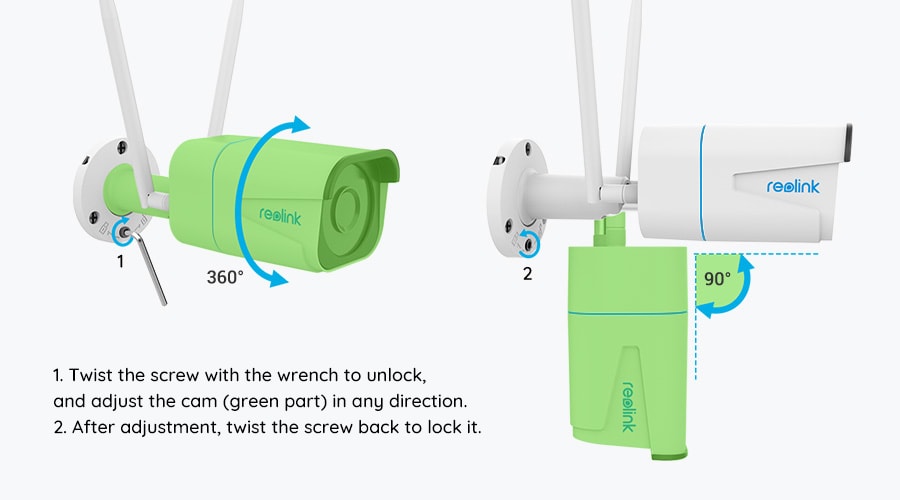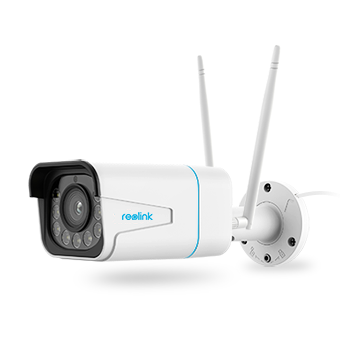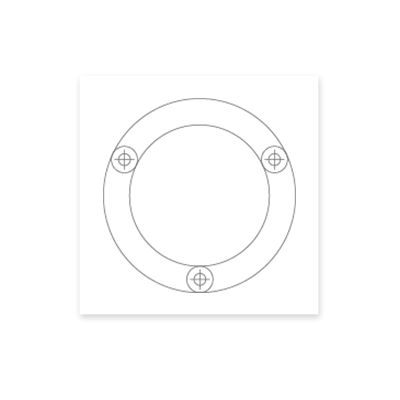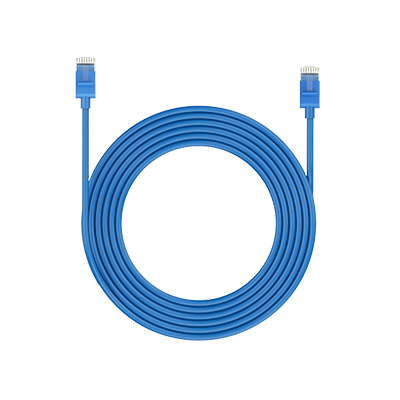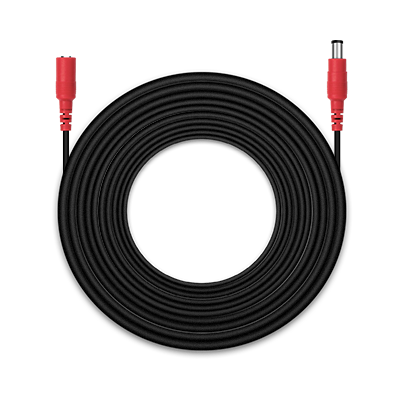 Power Adapter with 4.5 cable